Childcare
Providing professional childcare for over 24 years!
ART
We bring art supplies to indulge and inspire your little artists
Reading
Plan a visit to Moab's award winning library to escape the heat, enjoy reading, games, art, toys, special events and computers
Outside time
Dirt jumps, Youth Garden, bike path, skate park, slacklining, and more. We know all the fun spots around Moab for kids!
Child care providers
Meet your sitter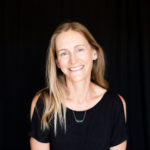 Melissa has over 24 years experience in professional childcare. 1st aid/CPR certified Great local references